Professor
RANA PRATAP SINGH
Ph.D.
Dean, Academic Affairs
Director, Internal Quality Assurance Cell (IQAC)
Professor, Deptt. of Environmental Science
Coordinator, Centre for Industry Institution Partnership program
Former Chairman, UP State Environmental Impact Assessment Authority,Lucknow
Former Dean, Research and Development
Former Dean, School for Environmental Sciences
Former Head, Deptt. of Environmental Science
Babasaheb Bhimrao Ambedkar University (A Central University)Vidya Vihar, Rae Bareilly Road, Lucknow-226025
Former Member, State Environmental Impact Assessment Committee of U.P.
President, The Society for Science of Climate Change and Sustainable Environment, New Delhi
President,
The Society for Environmental Sustainability, Lucknow
Vice President,Academy of Environmental Biology, India
Editor-in-Chief,Physiol. Mol. Biol. Plants (www.springer.com/journal/12298)
Hon.Editor, Climate Change &Environmental Sustainability,(http://ssceonline.wordpress.com)
Editor-in-Chief, Kahaar; A multilingual magazine,(www.kahaar.in)
Web, (www.ranapratap.in) and (www.bbau.ac.in/RP Singh)
Email: dr.ranapratap59@gmail.com/ cceseditor@gmail.com/ pmbpeditor@gmail.com,
Mobile: +91 - 9889121823, 9935688836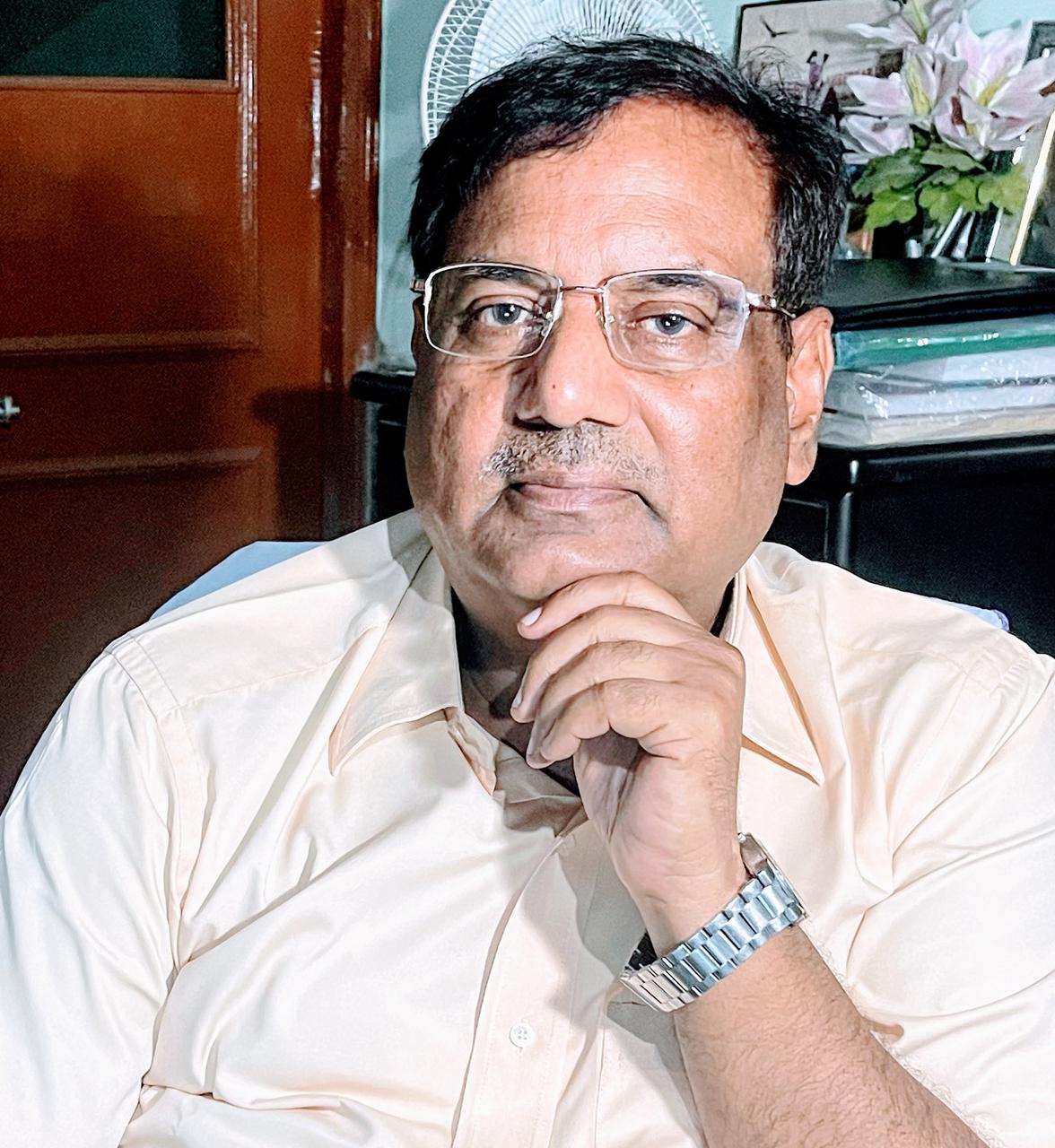 Dr. Singh is Professor in Environmental Science in the Central University: Babasaheb Bhimrao Ambedkar University, Lucknow, India. Earned a Ph.D. in Life Sciences in the field of Nitrogen Metabolism in Plants from Devi Ahilya University Indore in 1985.Worked as faculty of Bioscience and Biotechnology at Maharshi Dayanand University, Rohtak during 1986-2005 and thereafter working as Professor of Environmental Science at Babasaheb Bhimrao Ambedkar University, Lucknow.
He has worked as visiting scientist at AIIMS, New Delhi, University of Guelph, Ontario, Canada and Yunnan Agriculture University, Kunming, PR China. Earned 8 National and State Awards for research and academic contributions, Co-edited 18 books and published over 170 research publications which have been highly cited by the peers worldwide. His Google Scholar based Total citation of Research Publication: 6233, H index:42, i10: 103
Professor Rana Pratap is Editor-in-Chief of an International monthly Research Journal Physiology and Molecular Biology of Plants(PMBP, Thomson Reuters IF-2.005) , Co-published by Springer Nature and Professor HS Srivastava Foundation for Science and Society (www.phssfoundation.org).He is also Editor and Editorial board Members of 3 more International journals. Presently he is President of Two National Academic Societies "The Society for Science of Climate change and Sustainable Environment" and "Society of Environmental Sustainability" and General Secretary of PHSS Foundation for Science and Society.
He has contributed significantly in the field of nitrogen metabolism and heavy metal toxicity in Plants. His present research interests are " Understanding biodiversity and ecological behaviour of rhizospheric microbes , Development of novel Climate Resilient Multifunctional microbial stimulants and Rhizo engineering of beneficial soil inoculants for sustainable agriculture and to design novel below ground and above ground agro-ecosystems for enhanced ecological and economic benefits . Professor Singh is actively involved in promoting innovation, technology, cultural built-up , education and MSMEs for Rural upliftment".
-->